careers
LP.SKU-B6-BLOG.TITLE
Nada Qunaibit
Business Head, Middle East & Wipro Business Park


Dharanendra
Murthy
Practice Director & Business Head, Taiwan, China & South Korea, Wipro
Sharmila
Paranjpe
VP & Country Head-UK&I, Wipro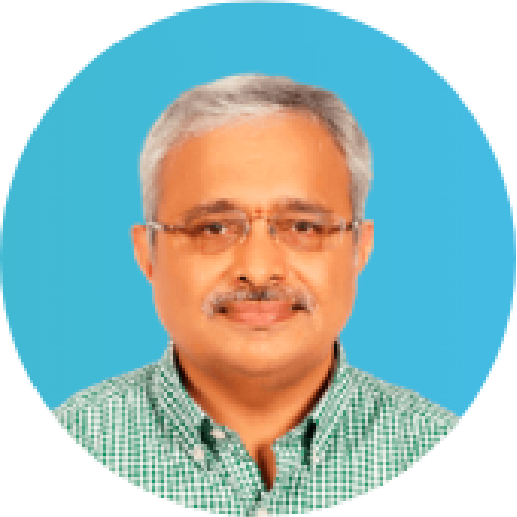 Sridhar
Akshanthula
Head- Transformation, Talent Acquistion
Mellissa
Ferrier
HR Head, Sales, Practice, & Pre-Sales, Cloud & Infrastructure Services at Wipro Limited & LGBTQ+ Global Lead at Wipro, PCC (ICF)
Sarika
Pradhan
Behavioral Development Head -L&D POSH Chairperson Wipro Limited
Rozy
Contractor
General Manager, Strategic Engagements UKI at Wipro Limited
Kris
Clelland
Director of Talent Acquisition, ANZ, Wipro
Thomas Howell
Senior Consultant - Talent & Change Team, Wipro
David Lyons
Partner - Talent & Change Team, Wipro
Sivakumar R
Account Delivery Head, Americas 2 – iDEAS–ER&D
Nada Qunaibit
Business Head,
Middle East & Wipro Business Park
Wipro Journey
After 2 decades of business experience in varied local entities, I was looking to move to a global organization whose ideas are promptly aligned with the vision 2030 of the Kingdom of Saudi Arabia, which is so inherently connected to me as the ambition for my region.

However, moving out of the organization where I had built solid reputation & trust, was a complex decision laced with many questions, my next organization would have to provide unhindered platform for me to exercise freedom & harness my potential and of the people I lead.
I spent significant time researching.

Wipro came out with well-built reputation in the KSA region since 2001, it was contributing significantly & building an IT base in the kingdom, catering to requirements across Saudi Arabia, and most importantly, it is hugely renowned for its rich values and work culture.
…And I joined Wipro 4 years ago.

Today, it is my honor to lead the Women Technology Park (WBP), a joint venture of Wipro with Princess Nourah University (PNU), the largest Women's university in the world.

The first of a kind business park is aimed at providing knowledge-based employment for women in the Kingdom of Saudi Arabia. The Wipro Business Park - JV Co, is dedicated to developing the facilities and infrastructure at the park set in Riyadh, as well as training and employing over 20,000 Saudi women and counting!

Our growth ambitions are underpinned by five inseparable habits of Wipro Viz. being respectful & responsive, always communicating, demonstrating Stewardship and building trust. These reliable values are our tenets that we live by day in and day out, crafting an environment of trust where teams, irrespective of their background, gender or nationalities, tangibly feel the desire to change and win!

The character of the person is how she responds in crisis and living by that adage in letter and spirit, would like to congratulate my entire staff, who responded swiftly and passionately to manage the crisis ravaged by COVID-!9.

We remain ever committed to consistent people practices and wellbeing of each and every of our employee and I am not surprised that Wipro's value remains a cornerstone, well epitomized by peers in the region and all over the world.
Dharanendra Murthy
Practice Director & Business Head,
Taiwan, China & South Korea, Wipro
Taiwan's prowess in tackling the pandemic has revealed its resilience. The world now sees the potential Taiwan holds in the shifting economic landscape in the new normal
When the Coronavirus disrupted the world, Taiwan was expected to be severely affected considering its close proximity to Mainland China. A significant population from Taiwan, around 400K of 23 million, works in China, and over a couple of millions from China visit the country regularly as tourists. A massive outbreak in Taiwan seemed inevitable. Yet, Taiwan has recorded very few cases - 451 positives with 7 deaths as of July 2020 - significantly lower compared to other countries.
How did Taiwan do this?
Learning from past, quick decisions, & technology-driven strategy.
Taiwan has been able to draw from its experience of the SARS epidemic of 2002. The country had the highest mortality rate in the world with 30+ deaths in the SARS outbreak. With great effort, SARS was finally controlled.
Taiwan was the one of the first countries to activate epidemic prevention measures against COVID-19 leveraging technology. Early on, government instructed people to wear face masks and authorities started tracking and monitoring movements of patients at hospitals. Temperature checks were enabled and a 14-day quarantine was strictly imposed, which was timely and critical.
Technology and Big Data along with artificial intelligence (AI) played an important part in tracking and tracing COVID-19 spread.
Usage of Big Data Analytics for mapping COVID-19 suspects and tracking their origins was a crucial step towards halting major escalation in the country during the early stages. Taiwan's National Health Insurance (NHI) was connected with immigration and customs data server.
This move was advantageous for customs and immigration department in Taiwan to closely monitor travel and make a data-driven decision on origin of flights and travellers, which classified travellers' exposure risk.
Datasets of incoming travellers to Taiwan was built using mobile technology: QR code was implemented for this specific challenge. Travellers were asked to scan QR code on arrival at the airport and declare their status including symptoms and contact details.
Technology was used in a multi-pronged approach, and local clinics and pharmacies were connected to the garnered information. This helped health officials to monitor all the triggers in real time. Travel histories and clinical symptoms were used to diagnose and treat the suspects accordingly.
Some of the steps that powered their fight against the pandemic included:
Suspects based on symptoms were asked to opt for house isolation – mobile phone tracking their location played a crucial role in enforcing the curb on their movement.
Availability of critical supplies including masks was managed by using technology to detect and control shortages across country. This helped in optimal rationing of the supplies.
AI, Data Analytics and Digital Communication was used for accurate public information. Along with daily press conferences and open government data, Taiwan used digital tools like social media - Facebook, Line and YouTube to reach out to the public. Government closely monitored and controlled fake news by creating groups to fact-check and correct the misinformation.
Local clinics and pharmacies were asked to keep track on the updates in the system to make sure community transmission is controlled and they were shared with real time updates from NHI server.
Taiwan has managed to control and slow the spread of COVID-19 and is sharing this knowledge of the best practices with other countries.
The emerging prospects & landscape
The successful fight against COVID-19 has brought in Taiwan the reputation of being a resilient country. With Taiwan demonstrating its capabilities in controlling the pandemic, other countries are looking at Taiwan as a safe and secure place for their business and have relocated larger teams from other countries.

Wipro has been closely working with industry leading R&D organizations and Tier one OEM and ODM companies in Taiwan. The current global scenario of trade war between china and USA has given a positive traction for many companies moving out of China and relocate to Taiwan. We expect to see phenomenal growth in sectors like Semiconductor, Microelectronics (fabrication plants and foundries), Automotive, Healthcare, and Energy & Utilities. Recognizing the potential, Wipro is investing in right partnerships and expanding the infrastructure to support the growth in the region.

Taiwan has battled COVID-19 with utmost preparedness and public transparency, with a strong focus on fostering global health security. Can we learn from this country's futuristic digital infrastructure - a robust and resilient model for a better future? Share your thoughts with me at Dan.Murthy@wipro.com
Sharmila Paranjpe
VP & Country Head-UK&I, Wipro
Wipro Journey
After graduating as an electrical engineer , I joined an engineering firm in Pune and dreamt of following in the footsteps of my hero, Lila Poonawalla, MD of Alfa Laval at the time and eventually heading a large manufacturing company.

This was in the early nineties, when India had just started on the path of liberalization and manufacturing was seeing a resurgence. But destiny had other plans. At the early age of 23, I married and moved to New Delhi. It was soon clear that I would have to look for a non-manufacturing career if I had to continue working. At the same time the IT Industry in India too growing rapidly. Rapid technological advancement, the Y2k preparations, a growing workforce of highly skilled engineers, all came together to create a flourishing IT services industry. An interesting, and rewarding turn of luck as I began my journey in IT and Wipro.

In the last 20 years, Wipro has become one of the most inspiring success stories in the sector and being part of that journey has been a phenomenal experience. I started off as a Systems Engineer (a designation not used today) in a sub $1Bn company. Today, I am the Country Head for Wipro in the UK, the 2nd largest country for Wipro by revenues, and I am part of the extended leadership team of this $8.5 billion company.

Wipro's values, its culture and the people it nurtured have made the last twenty-five years here memorable. I am proud to be a career Wiproite and have grown professionally under the guidance and belief system set up by our Founder Chairman, Mr Azim Premji.

Wipro has given me inspiring mentors, close friends and a strong sense of values that pervade all aspects of my life, one of the most important one being one's responsibilities to society. Wipro gave me multiple opportunities in diverse businesses and I grew organically into senior leadership roles.At one point, I moved to Wipro Cares, which is now part of Wipro Foundation, for 5 years to enable me to fulfill my passion to give back to society! Last year we started our CSR projects in the UK and I have the privilege of leading these initiatives in the area of STEM education in partnership with Kings College, London, and Sheffield Hallam University.

Managing work-life balance is not easy, especially for a woman. Here too, Wipro's support along and my passion and drive kept me going from strength to strength. Today I am part of Wipro's Diversity Council and I'm happy that I contribute and drive this great culture that has shaped me into the person I am today.

As I close 25 memorable years with Wipro, my experience can be summed up as, "you can do anything as long as you have the passion, the drive, the focus and the support", and Wipro has been that great pillar of support and strength for me.

I am grateful for this wonderful company that nurtures passion, and considers it an inseparable part of its people development programs & growth journeys and provides an inclusive culture where everyone wins!
Sridhar Akshanthula
Head- Transformation, Talent Acquistion
Hiring transformation post COVID-19
Sridhar AkshanthulaTalent Transformation Head With the COVID-19 crisis hitting the globe and the attendant social distancing norms that are being followed, recruitment is turning into a non-contact activity. Organizationsare looking at remote recruiting mechanisms.

Remote or non-contact recruiting means there is no in-person interaction between the recruiter and the candidate. All interactions happen in virtual space. While this couldbe cost-effective as it avoids travel, it poses questions with regard to the mechanism to evaluate the right candidate and also ensuring no malpractices take place during recruitment.

The evaluation process has to offer adequate confidence to the recruiter / technical panellists regarding the technical skills of the candidate. This could involve evaluating the coding competence of the candidate using appropriate coding assessments. The recruiter / technical panellist has to also ensure that the candidate is not resorting to any malpractices during the interview process.

Certain guidelines have been drawn up for panellists who conduct remote evaluation to help in identifying the right candidate
The technical evaluation of the candidate should be done using good collaboration tools that allow audio, video and screen sharing features.
At the start, the recruiter or technical panellist could politely ask the candidate to show an identification proof with a photograph where the candidate can be clearly seen a long with his/her name. The recruiter / panellist should endeavour to validate if the candidate is the same individual as seen in the Identification photo.
At the start of the interview the panellist should ask the candidate to turn his/her audio & video on.
The panellist should ensure that the audio and video quality [on both sides] is good. The panellist should ensure that the candidate can be clearly seen and heard.
There should be no distractions / people moving in and out of the frame during the interview. Ask the candidate to choose a location where there are no distractions.
The panellist should ask the candidate to "zoom-out" the camera to ensure the candidate' s face is clearly visible along with the table along with Laptop or other devices.
The panellist should observe the eye movement of the candidate to gauge any inappropriate eye movement. Lip movements of the candidate should also be observed to ensure it is in sync with the audio. If there is a lag / distortion the recruiter should ask the candidate to connect over a better network connectivity.
The panellist should observe the candidate, through the course of the interview, and made sure no mobile or other devices are used by the candidate for assistance during the interview.
For coding assessment – the panellist should ask the candidate to share his/her computer or laptop. Monitor for any external help that the candidate tries to take to copy code.

The recruiter / panellist should follow the above guidelines in a very non-intrusive manner and make sure that the candidate feels at ease and is not feeling uncomfortable. While these checks are required to prevent malpractices, they should in no way give the candidate a feeling that he/she is being subjected to unnecessary checks / snooping.

While remote recruiting brings its own challenges – it comes with multiple benefits which make remote recruiting a phenomenon that may stay for some time. Some of thekey benefits of remote recruiting include:
Cost savings due to avoidance of travel [both panel and candidate]
Flexibility in interview scheduling
Multiple innovative solutions like auto-authentication, AI-powered auto-proctoring etc., which help address malpractices in hiring.
Enable panels across the globe to participate in evaluation – making the evaluation robust.
Recorded video evaluations – helps retrieve & validate interview feedback for audit and learning purposes.

Hiring in the post-COVID times will continue to follow some of the guidelines discussed as well as leverage on tools that help in preventing malpractices. Some of these guidelines & tools could continue beyond and become a part of the recruitment world.
Mellissa Ferrier
HR Head, Sales, Practice, & Pre-Sales,
Cloud & Infrastructure Services at Wipro
Limited & LGBTQ+ Global Lead at Wipro, PCC (ICF)
Inclusion - Embracing the Journey!
The last 20 years has been a rollercoaster ride, whether it was studying psychology in London, moving to Chennai and starting my own business, or joining Wipro without any clue about IT services. As a blonde 5'10 Australian woman, I definitely stand out which is funny because I feel so comfortable and forget that I look different. However, I am quickly brought back to reality when people ask me where my native or I see a look of panic as I am about to speak. It makes me work hard to build a level of comfort, so everyone can relax and feel at ease around me.
While my ethnicity is very visible, most people do not realize that I am gay. Following the questions about my native, I am often asked about my husband, which again leads to awkwardness and me trying to make them not to feel embarrassed that they did not know or they assumed I was straight. Initially, at work, I was in the closet as I was afraid to be judged negatively. I wanted to be known for my work and contributions to the organisation. Over the last couple of years, however, I realized that I needed to be more visible and help bring about more awareness for the LGBTQ+ community, particularly when someone told me that there are no gay people in the organisation. I also witnessed some exclusion towards certain types of non-gender-conforming employees and people who were not married. It inspired me to want to create a safety net and an invitation for LGBTQ+ employees to tell their stories and bring their full selves to work. My coming out of the closet was made easier when Wipro added LGBTQ+ to its inclusion and diversity charter in 2018, and when leaders started coming out as strong allies in support of the community. The overturning of Section 377 also gave the organisation the confidence to drive the LGBTQ+ inclusion agenda with a lot more focus. The law for a long time had interfered with people's fundamental right for equality and dignity.
Now leading the LGBTQ+ charter for Wipro, it's been an eye-opener for me. Aside from ensuring gender-neutral policies, practices and processes, introducing gender-inclusive restrooms and insurance coverage for gender reassignment surgery, our immediate focus has been on LGBTQ+ sensitization sessions and building a strongly-allied community. Such sessions and changes in our policies have really helped in creating awareness and eradicating unconscious bias. Being accepted for being ourselves by others enables us to do our best at work and let go of any façade. The need for togetherness is even more required during Covid times as many of us are working remotely and separated from our larger support systems and work colleagues.
Covid has allowed us to reflect on what is important in our lives and also made us appreciate what is truly important. For example, less commute has meant more quality time to spend with our loved ones. Given the new perspectives, I am even more confident about the future as Wipro's inclusion journey gains momentum.
Sarika Pradhan
Behavioral Development Head -L&D
POSH Chairperson Wipro Limited
11 key life lessons that COVID-19 taught me
The year 2020 has been unique, to say the least. Never in my wildest dreams could I have ever imagined the way the Coronavirus would wreak havoc in our lives and leave us shaken to the core.
The days, weeks, and months that followed in the wake of the COVID-19 pandemic was nothing like anything I had experienced before.
The emotional turmoil of listening to the news as the number of people affected by the virus kept skyrocketing was extremely difficult to process. In addition, the constant anxiety about our loved ones who were away from us while being cooped up in our homes with zero social interaction was enough to send me on a downward spiral.
That was when I realized I needed to get back in control before I lose myself completely. I decided to make some conscious choices for my mental and emotional well-being. These have served me in good stead and reminded me that each day is a new one with immense possibilities.
I have penned down a few things which I have been practicing religiously for the past 6 months. These have helped me stay calm and composed to a great extent in these testing times. I hope you'll find them useful too:
Finding a sense of purpose - The importance of existence and the intrinsic motivation to do and achieve.
Optimal breathing - Our breath connects the outer world to our inner world. Pranayamas or breathing helps in enhancing immunity, willpower, and mental strength.
Contributing to the emotional well-being of all without having any expectations from others.
Practicing silence and meditation - Being mindful and self-aware reduces stress and negative emotions.
Practicing Yoga every day and making it a part of our lives.
Using creativity and systems thinking at work.
Believing in the power of positivity.
Finding inner happiness in all things, both big and small.
Making "giving back to society" a lifestyle choice.
Being confident and calm even during tough times.
Moving out of our comfort zones.
There is always something positive to look forward to, even though on some days we might need to look a little harder. The above practices have helped me stay positive and cultivate an optimistic outlook on life. Incorporating them in your daily lives will help you focus your attention on the positive and help you find peace and happiness.
Rozy Contractor
General Manager, Strategic Engagements
UKI at Wipro Limited
Wipro & Me - a mutually fulfilling partnership!
It was a positive hunch with Wipro's engaging campus approach rather than any formal research that made me accept their offer over other global brands in 1993.

The first seven years of my career in business development in India shaped me with valuable experience of managing challenging customer relationships and developing priceless friendships and mentors.

Mutual respect, standing up for each other, open culture and inclusive mindset have kept me grounded in the evolving world of Wipro. Having grown with a company that was barely 3,500 strong when I joined 27 years ago, 3 logos, 2 Chairmen, and 7 CEOs later, I am now a proud part of a truly diverse and global enterprise of over 180,000 employees!

Like many other long-tenured leaders at Wipro, I evolved from nationwide roles in India to diverse European roles based out of London since 2000. Exciting experiences across Europe increased my cross-cultural sensitivities and broadened my horizons, enhanced my taste buds, and created diverse memories for me to cherish.

Client-facing roles demanded frequent India travels. I had ushered my first-born to & from Bombay during five key client visits to Bangalore in his first 18 months. As a young mum of two soon after, I was unanimously supported in my proposal to create a role to manage key partnerships that minimised my official trips to India. I achieved and exceeded ambitious goals consistently with solid support from my husband and childminder while developing Europe-wide relationships with day-return flights in all subsequent roles for the next 10 years.

The stress of giving dedicated attention to my 6-year-old with Asperger's daunted me at one point to consider leaving Wipro and seek a part-time role in a different "lighter" career. To my amazement, my manager then created a conducive environment where I gradually mastered the art of balanced integration of my personal and work priorities. A subsequent manager who insisted I return to full-time work five years later, promptly signed off with global HR on my contract having "full flexibility in perpetuity at Wipro!"

Both these exceptions were made "first-time" at Wipro between 2005 and 2010, when part-time and flexi-working were not accepted norms in most companies globally.

My philosophy of a successful career with work-life integration is to truly love the roles I play. If we spend our majority of waking hours at work, we must feel comfortable with our colleagues, customers and executives.

Wipro is the bedrock of culture where you are not rebuked for making a mistake (unless it crosses the boundaries of our values). It's an environment that recognises varied working styles – whether emotionally high or calm and diplomatic; whether a high-flying executive or a niche-player. Not being judged for having different opinions, but only on your skills, performance, and abilities to delight customers and partners, aiming at ethical business growth.

The evolution of brand Wipro since 1993 has taught me to remain "comfortable being uncomfortable", a life-lesson I strive to set as an example for my children and those who get inspired by my journey.

Not to mention the pride we hold in our hearts from the ever-inspiring Mr. Premji, whose generosity in action has inspired me as much. I am a Trustee of my family's "Kakalia Foundation Kunashne" (Good Deeds) and actively contribute financially to multiple charities.

I mentor at Wipro and also via the online mentoring platform Everwise. I volunteer to guide and help many distressed parents who discover their child has special needs. Championing the "Persons with Invisible Disabilities", part of Wipro's D&I UK chapter, keeps me grounded and makes me count my blessings! Also rewarding is my role as Chairperson of a community initiative (CZC: Caring for the Zoroastrian Community) across the UK, with 35 volunteers phoning our 70 registered isolated elderly folks to ensure their overall wellbeing alongside intergenerational activities.

My instinct to accept Wipro's offer in 1993 was my best gut-feel ever, 27 years and counting!
Kris Clelland
Director of Talent Acquisition
ANZ, Wipro
A well-rounded culture at the workplace with impactful diversity and inclusion creates a safe and positive work environment
I start this blog, as in 10 weeks, I have seen some amazingly diverse women employed into Wipro globally, including Sarah Adam-Gedge, Subha Tatavarti, Debra Underwood and Stephanie Trautman, and want to replicate these successes at all levels within every department. This philanthropy-driven organisation is changing the game in terms of the diverse nature of its global workforce.

"Human progress never rolls in on the wheels of inevitability; it comes through the tireless efforts and the persistent work of dedicated individuals who are willing to be co-workers with God and without this hard work time itself becomes an ally of the primitive forces of social stagnation." — Dr. Martin Luther King, Jr.

Martin Luther King Jr. was a champion and advocate of diversity & inclusion over 50 years ago, long before anyone referenced these terms. He spoke passionately about "all of God's children" working together. He consistently referenced that including everyone and being diverse in mind was not for the weak and would not be an easy change. But he worked hard to make a global shift, the way we are trying to do today. Moving forward, we need to increase our effort in this direction.

The small cosmetic changes, and some of the larger rocks that we can challenge and iterate within a business of Wipro's size and growing nature, will ultimately result in huge outcomes of pushing the diversity needle (across all diversity metrics) in the right direction.

Increasing Inclusion & Diversity efforts is not a simple, or an overnight change. It is most definitely not easy work, but it is critical work. It is also not just a Talent Acquisition (TA) action item, everyone has a role to play, from TA > Business Operations > Hiring Managers/Teams > Leadership, among others, all must be included.
3 ways to improve inclusion and diversity in the workplace
Here are three starting tactics — including diversifying interview panels, increasing productivity/performance of job postings, training and championing diversity leadership — that can help heighten and drive diversity and inclusion efforts.
1. Iterate, update, and renew your job descriptions with much fewer requirements, with commercially aligned, gender-neutral/inclusive language
Unlike the world's biggest sports stars making controversial comments, writing intelligent and engaging posts, and saying things that get noticed globally by billions - this will likely never happen if you are in Talent Acquisition/Recruitment. However, making even the smallest changes, and running your ads through one of many diversity/gender de-coder sites, will certainly help attract the smartest talent from every diversity angle, not just the usual applicants we see for 20+ job openings in companies' career sites.

Backed by scientific research, there is an art to writing the most effective, searchable and optimized job posting that will attract top talent from every demographic; background, religion, sexual orientation etc. Running your ads, pre-posting through sites like Textio, Katmatfield, Talvista, TextMetrics and others, will 100% help you remove/replace wording like Rockstar, Strong, Lead (includes leader(s)), Individual(s), Decisions(s), Driven, Competitive, Expert, etc. Regardless of where you/your company/TA teams post your jobs, we need to ensure that the language, terminology, format and content will not turn talent from underrepresented groups away from your company and deter them from applying. Regardless of how arduous a task it is, it is critical to use inclusive language.

Taking job adverts that have 30+ mandatory responsibilities, 20+ desirable skillsets and 5+ educational and certification requirements, does not give anyone in any market, let alone all sides of gender diversity any chance of being suitable for your roles. Defining whether the number of years of experience, level of skillsets, which degree or qualifications the person has are actually mandatory vs aspirational is an important by-product of who applies. Setting honest boundaries on what the person will be doing is important, for not only the individual but also for retention and reducing attrition in the ranks.

Wipro, as well as focussing on gender, sexual orientation, racial and cultural diversity, disability, and other areas in ANZ, is also putting a wide focus on talent engagement from Aboriginal & Torres Strait Islanders backgrounds. According to Independent Schools Australia, there were 15,395 Indigenous students enrolled in 929 Independent schools in 2020, compared to only 9,315 in 2015. This will remain a focus talent group for ANZ throughout 2021 and beyond.
2. Shape your end-to-end interview process by building diverse panels
In a global study published in 2020 by PwC on Diversity Hiring, it was documented that racially and ethnically diverse companies are 36% more likely to outperform their competition. It is also widely published that companies who sit in the top-quartile for gender diversity at board level / executive teams were 21% more likely to outperform on profitability and 27% more likely to have superior value creation. Globally, the highest-performing organisations on both profitability & diversity had more women in line (i.e. typically revenue-generating) roles than in staff roles on their executive teams.

In studies published by PwC on female talent and diversity hiring, it was recorded that when asked if companies ensured diversity of interview panel/interviewers throughout the interviewing process, 52% of companies stated they were ensuring diverse panels throughout the interview process. 21% were not ensuring it, but were exploring the concept/idea, and 23% were not ensuring and also were not exploring the idea!

Wipro has taken many measures to help push the needle during a global hyper-growth period to help remove any potential obstructions during our interview processes. The business has taken 2 actions - Firstly, we globally carry out unconscious bias awareness training, as well as put all interviewers through Interview Certification Program (ICP) Training, including our Senior Leadership Teams. As a second measure, we are consistently trying to ensure that our interviewing panels are diverse in nature, requiring that they include at least one female/ethnic minority interviewer in every process.

In some organisations who publish diversity hiring metrics and data (and not a lot of companies openly share this stuff!), some global organisations (who have over 150,000 employees) depict that each interview panel must include at least two women and/or members of underrepresented minorities. Some of these companies have very happily announced that they were able to increase the number of female hires by 36-44% in less than 2 years. Employers/companies should not only select diverse interviewer panels but also put more work into training Talent Acquisition teams, Human Resources, Business Operations, Leadership and Executives on diversity interviewing so that they are well equipped to drive and champion inclusive recruitment efforts.

It's impossible as human beings to remove 100% bias, but it is critical to teach, coach, mentor and train interviewers to be conscious of their bias, even when unconsciously taken into a process. Be a champion for change, pull others up on bringing unwanted bias into interview processes, and don't be scared to manage your own bias by catching yourself, by changing some of the unwanted habits you've picked up over your lifetime.
3. Train management to be fully prepared to hire and lead diverse teams
Consistently hiring for diverse talent is very challenging, and many techniques, platforms and tools will only help a little, but even increasing backend productivity by 0.1% across all areas will make a huge difference at the front-end, so do not be disheartened by what is difficult, as everything worthwhile in life, has its difficulties.

Managing a diverse team of people, small or large, who come from different backgrounds and experiences is also difficult. During our recruitment processes, we often look for individuals with leadership skillsets, and this is at all levels. We do not look for "managers", we look for leaders, and not by title/designation, but by skillset, mentality and work ethic. Think like a leader, act like a leader and leadership titles and responsibilities will follow. We often look for experience working in, and managing cross-cultural teams and when onboarded, Wipro leadership work endlessly to ensure that all of the right behaviors are being displayed when managing all diversity categories. Wipro's L&D team identify training and certifications needed (both internally and externally) and push these onto all employees and leaders to ensure seamless transition into a multi-cultural organisation like Wipro.

If your organization is not as mature as some, and L&D, Training Depts and teams around you are not able to utilize the power of courses, LinkedIn Learning offers a wide range of online courses, including Managing Diversity + Managing a Diverse Team. LinkedIn Learning has courses like Diversity, Inclusion, Belonging for All, among others that can assist in getting anyone up to speed prior to training internally within your organisation.
How does it make a difference - Facts and industry changes
In ANZ alone, since March 2020, 70% of the increase in unemployment is amongst women! This has seen the female unemployment rate rise from 4.4% to 5.4%, while the male unemployment rate has risen from 4.1% to 4.5%.

The impact of COVID-19 has been utterly devastating for women in the workforce. Millions have lost or left their jobs, and a recent analysis revealed that while men in the United States gained about 16,000 net jobs in December 2020, women lost a net total of 156,000 jobs.

After a huge decline from March to May 2020, the share of women among new hires surged back almost as quickly as it fell. In fact, the global gender split of new hires in January 2021 was 1% more female than it was in January 2020.

An interesting fact from 2021, is that the job of the moment is no longer Technical Architect, DevOps Engineer, Software Developer, Cloud Solutions Delivery Lead, AWS Engineer etc. It is in fact, a job category and designation that almost everyone agrees not one person is a perfect fit for, knows what exactly the ideal principals and best practices actually look like on paper, what the mandatory/core/desirable responsibilities are, or even what the name of the role is…

However, there is a growing argument for these positions and their critical place in any workforce: whether you call these individuals Chief Diversity Officer, Head of Global Diversity & Belonging, Vice President Diversity & Inclusion, Sr. VP HR – Diversity, Director of Diversity, Diversity & Inclusion Manager, Diversity Business Partner, Inclusion Specialist – we all know that these roles will be critical to any organisation's ability to thrive, grow, innovate, compete and win the best talent across the globe.

Diversity roles in general are on the rise, and leadership roles within Diversity are growing at a rate of knots. Figure 1 shows the growth of job titles in diversity over the last 5 years (2015 vs 2020). Some examples of this growth from 2015 to 2020 include Diversity Consultant growing 302%, Head of Diversity growing 107%, Director of Diversity growing 75%, and Chief Diversity Officer growing 68%.
Final Words
Many people think that there is a science to everything…well! Whole-heartedly, I believe there will never be a perfect science to the art of acquiring talent, and recruiting the world's biggest and brightest.

Dedication, being a champion of change, and moving the needle as far as possible takes effort, and with effort comes success. You will never know unless you try!

"Do not look the other way; do not hesitate. Recognise that the world is hungry for action, not words. Act with courage and vision."

Famously quoted by Nelson Mandela, this statement can almost be applied to anything, but can most definitely be applied to Diversity, Equity and Inclusion in the workplace. Too many companies and individuals say they are trying to make changes but continue to do what they always have.

Embrace the change, try endlessly to assist and start to be recognised as a champion for change, while making a difference to you and those around you. It's not just you who need to embrace this shift in society, but everyone at your company too.
Thomas Howell
Senior Consultant -
Talent & Change Team, Wipro
David Lyons
Partner -
Talent & Change Team, Wipro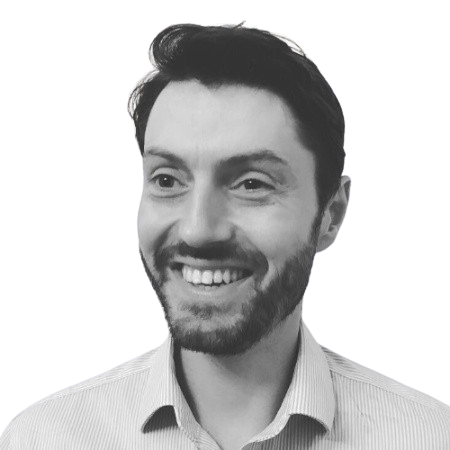 As a technology leader, Wipro works with many companies to ensure a smooth melding of IT
"People are our most important asset."
It's the kind of verbiage that appears on mission statements and value propositions in corporations and institutions around the world, because people deliver products, services, and experiences; people turn strategy into results. And when people work in a culture that empowers and inspires them, they do great things.
For many executives, mergers and acquisitions (M&A) are driven by the numbers, the cold, hard realities of revenues, profits, and balance sheets. But, the best and most successful M&A deals are driven by "an appreciation of the importance of people and an awareness of the immense uncertainty people experience in the midst of an M&A."
As a technology leader, Wipro works with many companies to ensure a smooth melding of IT and business process landscapes through our post-merger integration practice. Wipro has also built a team focused on talent and change management because "The typical cause of failure for an acquisition is neglecting people and culture."
Align, Engage, Enable
The Talent and Change team at Wipro know how to approach and manage these kinds of large-scale enterprise organisational change challenges, by focusing on three big themes:
Align: Define roles and establish governance models, work with program sponsors to define a compelling vision, and prepare business leaders to own and support the vision so they set the tone from the top.
Engage: Use a persona-based approach to assess groups and create transition journeys targeted to specific persona needs, underpinned by specific support and events to prepare all teams for the change ahead.
Enable: Cultivate and reinforce behaviours that support new ways of working, and build a network of change influencers to inspire, reinforce and provide crucial actionable insight.
Here's how this worked out with METRO AG (a German company that wanted to strengthen its focus on its core wholesale business and decided to spin-out two subsidiaries focused on digital and IT, METRO-NOM GMBH in Germany and METRO Systems SRL in Romania.)
It was critical that pre-Day 1 and post-merger integration activities would be supported with robust change management interventions. Wipro's organisational change management team is human centred in its approach, so the project team could focus on the acquisition's design and development. Wipro's involvement started several months before the acquisition "went live."
In M&A situations, planning for the human consequences of change and disruption can make a tremendous difference at both the enterprise and employee levels. But, experience and expertise in organisational change management can add value during any kind of restructuring or strategic shift because people really are "the most important asset."
Learn more about Wipro's organisational change management expertise and our Talent & Change team here.
Sivakumar R
Account Delivery Head,
Americas 2 – iDEAS–ER&D
Wipro focuses on planning task executions for every consecutive demand prior to forecasting.
Technological growth of Wipro
Wipro implies project delivery via its highly capable and dedicated team. It's always a win-win strategy that Wipro opts for harmonious well-being. The execution of tasks for every consecutive demand is always planned prior to forecasting. The automation process initiated by Wipro has made the workflow easy to compute. The revamping of Market standards is always spectated for sustainable quality growth as a part of trend analysis. They mainly focus on value addition with the stakeholders to ensure business growth, brand development & marketing strategy.

No. 1 Global ER&D Service Provider
Zinnov is a leading Globalization and Market Expansion Advisory firm that focuses on enriching the R&D and Product Engineering activities. A study that was conducted by Zinnov has recognized Wipro as a leader in eight industries (Automotive, Computing Peripherals & Storage, Consumer Electronics, Consumer Software, Enterprise Software, Medical Devices, Semiconductors and Telecommunications).

This streamlined the accreditation of renewed focus, strategic investments, emphasis on innovation and strong customer-centricity. We always focus on continuous improvement in delivering our efficacious inputs and efforts in sustaining the global leadership network.

Defining our Expertise
ER&D facilitate over 500 clients across multiple industries/verticals with a platform to innovate and engineer products, platforms and technologies at scale. The tagged phrase "Engineering NXT" re-iterates the maturity of technological growth in emphasizing the various stages accustomed in order to benefit the customers. ER&D continues to deliver these services through its innovative solutions, engineering processes and delivery excellence across the spectrum covering connectivity (Wireless technologies), Cloud and Data Platforms, Systems Design, VLSI, next-generation Software Development and Testing, EDS, PLM, IoT and Industry 4.0.
Wipro does not charge any fee at any stage of the recruitment process and has not authorized agencies/partners to collect any fee for recruitment. If you encounter any suspicious mail, advertisements, or persons who offer jobs at Wipro, please do let us know by contacting us on helpdesk.recruitment@wipro.com.
We are an Equal Opportunity Employer. All qualified applicants will receive consideration for employment without regard to race, color, caste, creed, religion, gender, marital status, age, ethnic and national origin, gender identity, gender expression, sexual orientation, political orientation, disability status, protected veteran status, or any other characteristic protected by law.

Any complaints or concerns regarding unethical/unfair hiring practices should be directed to our Ombuds Group at ombuds.person@wipro.com